Start your career journey with Containit Solutions
Interested in joining the team at Containit?
At Containit Solutions, our people are what allow us to deliver our promises. We look for people who align with our company core values.
A testimony to our quality products and customer service is the fact we are a preferred supplier to many of Australia's largest companies and we continue to experience significant growth every year.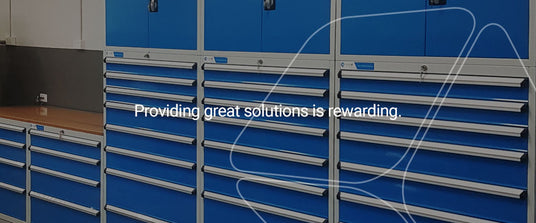 Our 7 core company values include:
Quality – It can't leave our warehouse until its right.
Trust – Developed through our integrity and honesty.
Integrity – Be honest with our customers, suppliers, co-workers and ourselves at all times.
Innovation – Think outside the square; Improve, refine and excel.
Continuous Improvement – Strive to improve everything we do every time we do it.
Respect – Treat our customers, suppliers and co-workers with respect.
Responsibility – Take responsibility for our own actions.
Customers are the reason we grow and can provide employment. No matter what role you are in you must have a focus on customer service to help us provide the best service we possibly can.
Due to our ongoing growth we may have positions available in:
Sales
Marketing
Warehouse/Despatch
Workshop
Operations
Admin
Start your career journey with Containit Solutions